The University of Ottawa is the largest bilingual university, located in the heart of Canada's capital. Its focus is to push the boundaries of knowledge and help further research, build a better society and a more sustainable world. We have worked with the University of Ottawa for over 20 years, and have provided design support to many of their faculties and departments.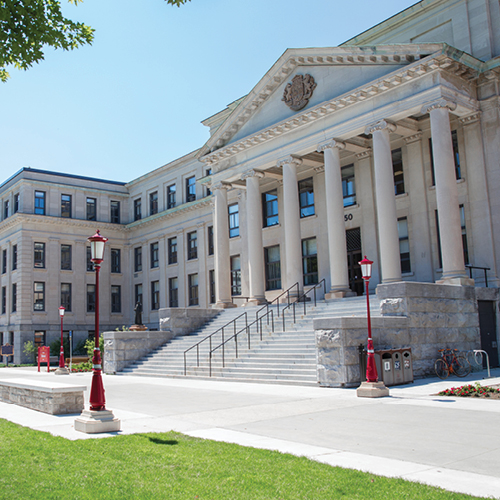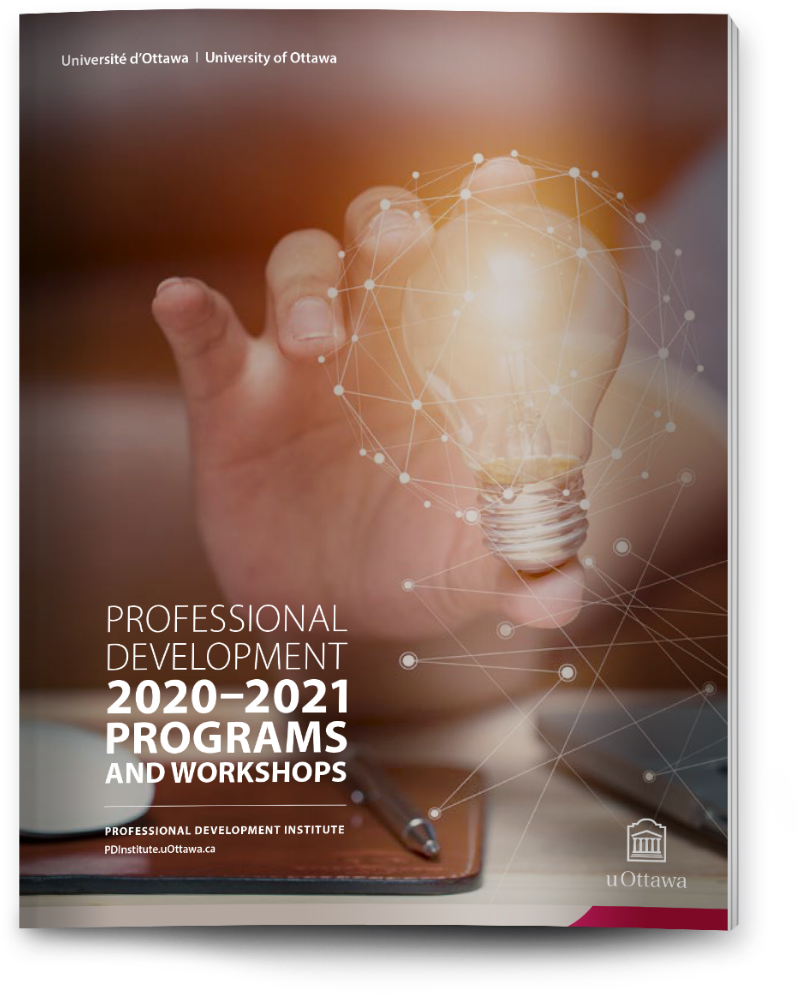 Professional Development Institute
Course Catalogue
The Professional Development Institute, within the University of Ottawa, offers higher learning opportunities to private and public-sector professionals, as well as the community at large in Ottawa.
PDI came to us with the desire for a rethought approach to the organization and presentation of their course information. The wealth of course offerings and new specialty knowledge areas made it essential for us to find clear creative ways to break this information down and overcome pain-points and accessibility hurdles.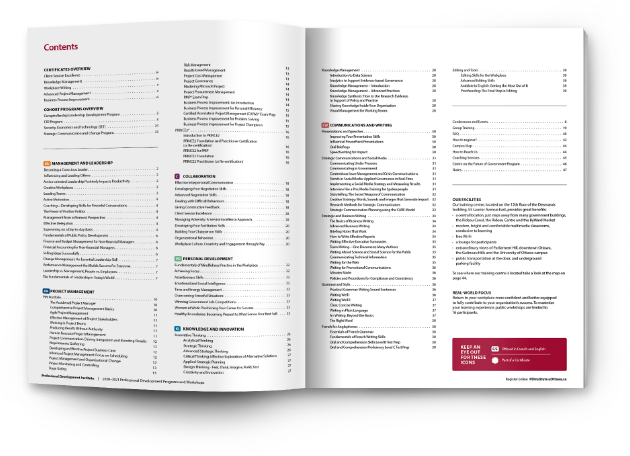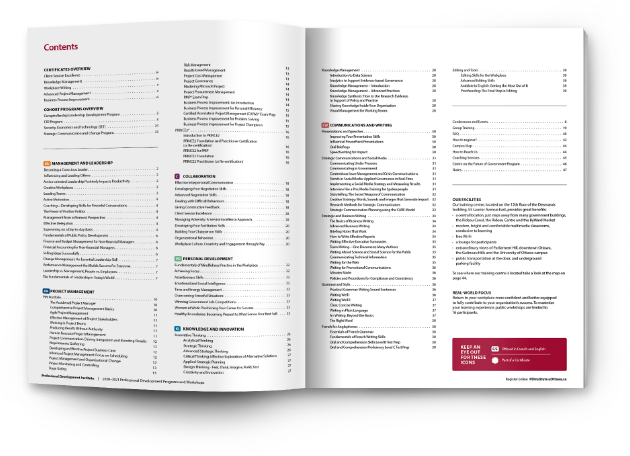 We divided content into sections, each represented by colour. Generous amounts of white space along with minimal use of icons made it easier to clearly digest the information provided.
Diverse and engaging photography, along with high-contrast typography was used in the beginning of each section. This simple, stylish way to divide content makes it easy for readers to navigate and browse course offerings and services.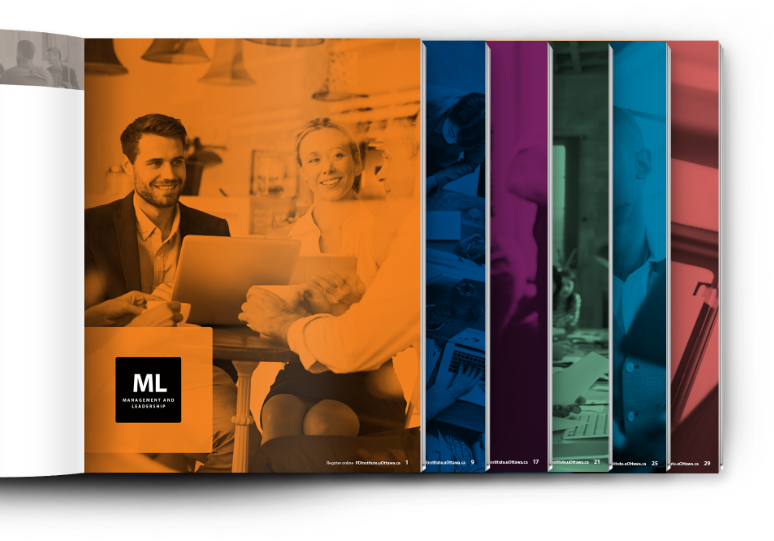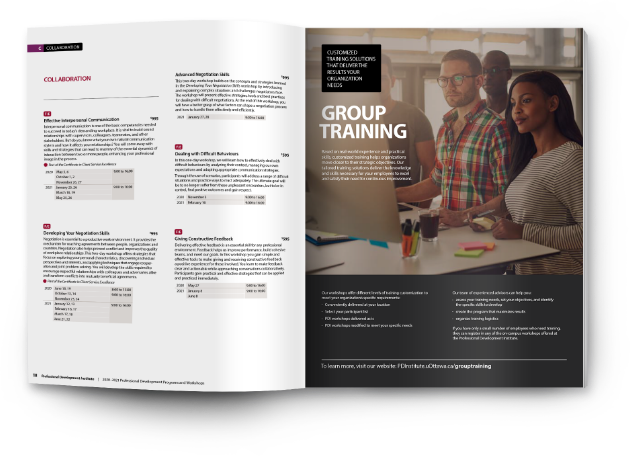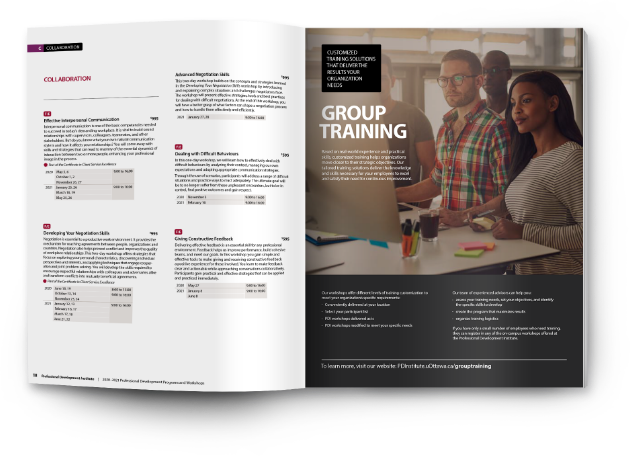 Following the look and feel of the publication, full-page advertisements were created to further promote the Institute's services and offerings. While these fit seamlessly into the publication, they were still impactful enough to grab attention.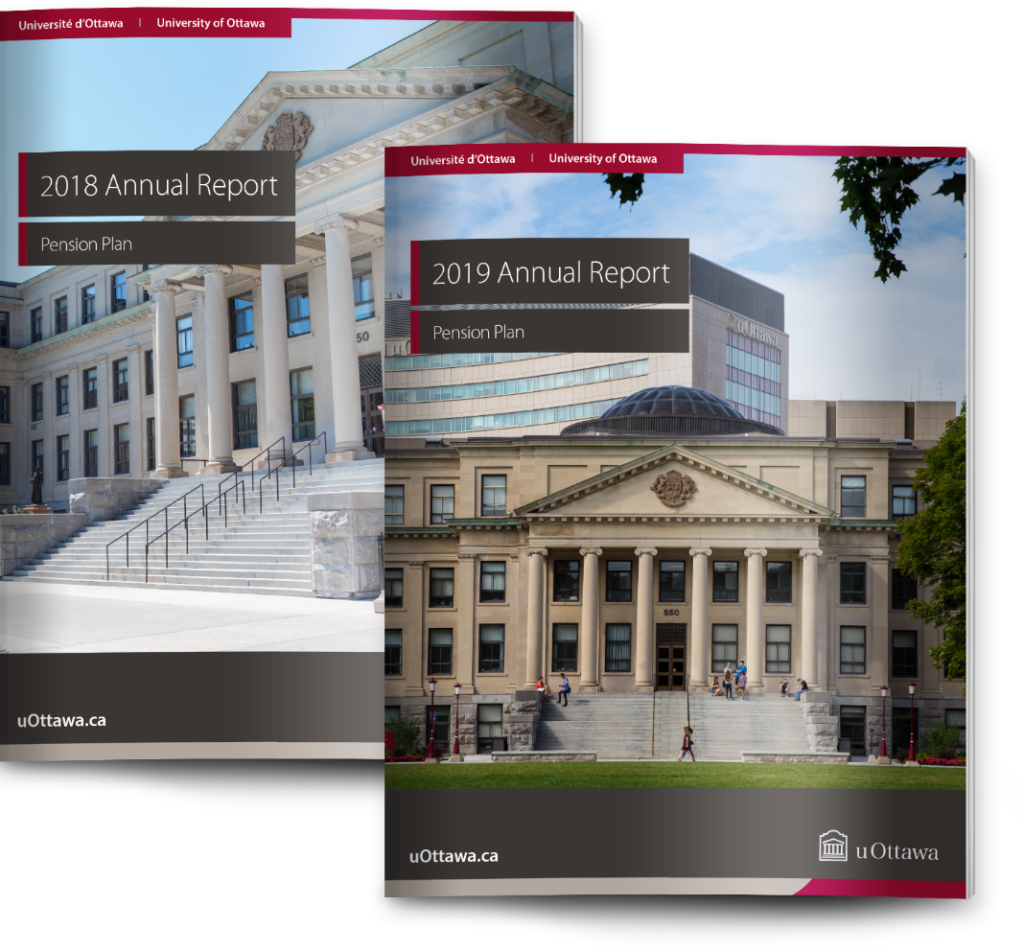 Department of Human Resources
Pension Plan Annual Report
The Pension Plan Annual Report provides University of Ottawa's employees with a clear path to their financial future. As an internal document with a large amount of information, we placed emphasis on the balance of white space and supporting graphics, while following the brand guidelines.